Dust explosions have been an ever present hazard to industry for hundreds of years. Over the years, many casualties and injuries to personnel could have been prevented by having explosion protection solutions in place. Mec-Tric Control Company and Fike Corporation bring Explosion Protection Products, Dust Testing, Design and System Service together.
For more information on Explosion Protection Devices, dust testing and design Click here
FIKE EXPLOSION PROTECTION SERVICES
Mec-tric's Fike factory trained technicians have many years of training and experience involving explosion protection systems. Our commitment to keeping your systems working is second to none.
For more information on Fike Explosion Protection Services Click here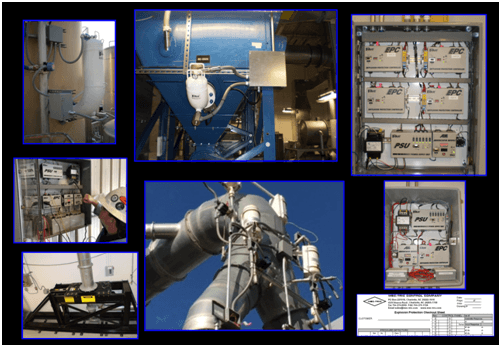 For more information on Explosion Protection Devices, Design & Consultation Click here
For more information on Explosion Protection Commissioning, Service and Preventative Maintenance. Click here